GLASGOW AIRPORT TRANSFER SERVICES
Airport Taxi Transfers Services to and from Glasgow Airport
Please find details below of the popular services that we provide to our customers here at Budget Airport Taxis. If a service you require is not detailed below then please feel free to contact us to see if we can help you out.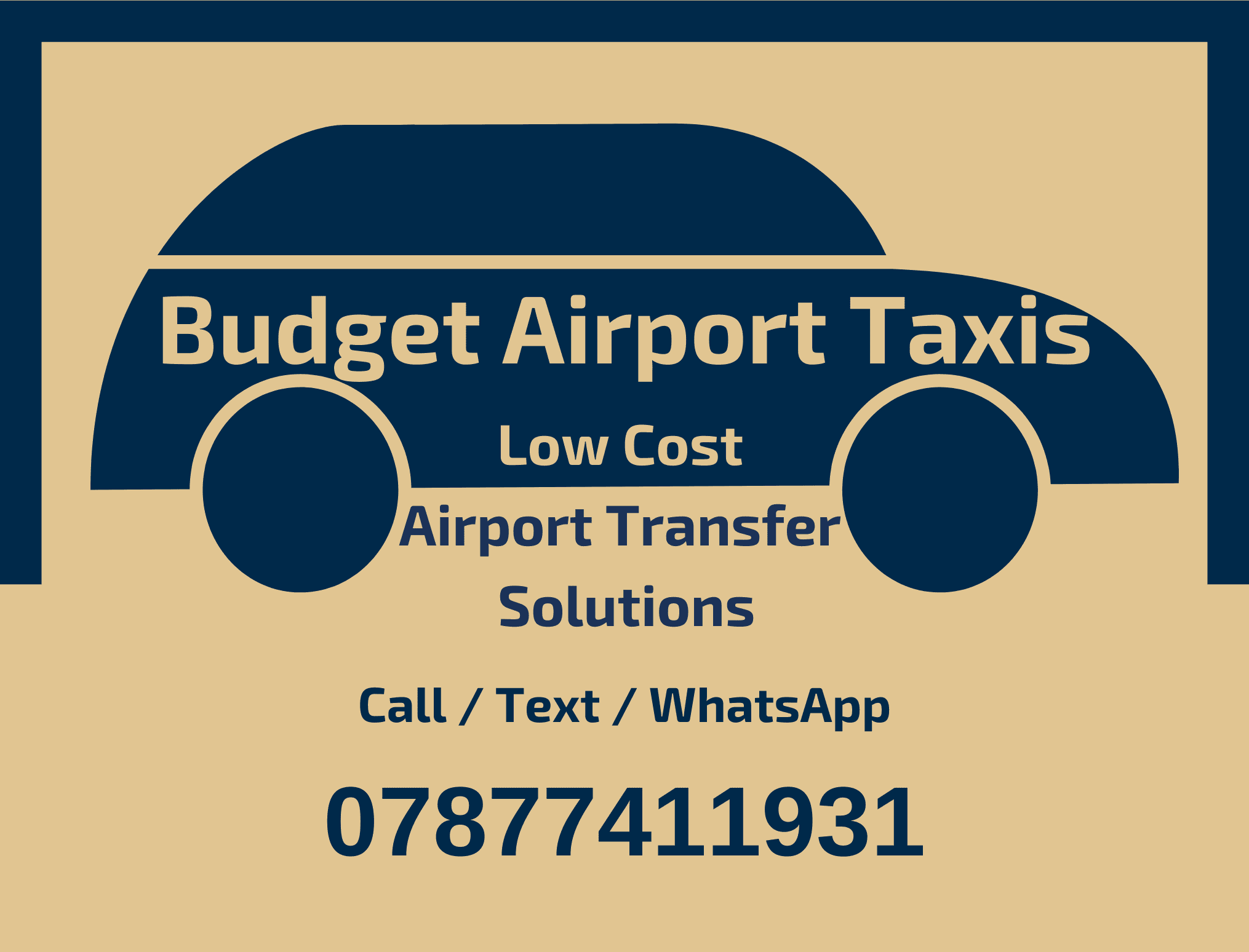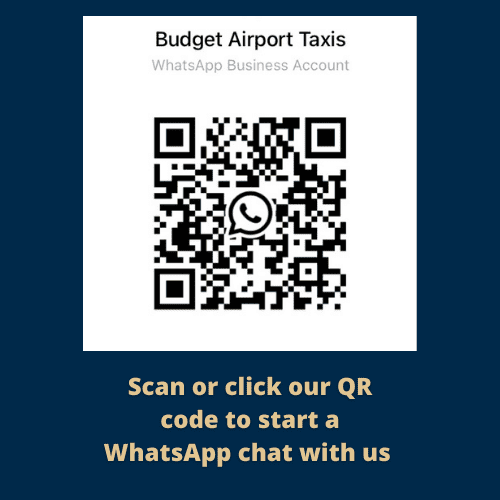 E.mail: budgetairporttaxis@outlook.com
At Budget Airport Taxis we have a range of Glasgow Airport transfer services on offer and hope that customers can find a service that meets their requirements. Our Glasgow Airport Taxi and Private Hire transfers are a great value way of getting to and from Glasgow International Airport.
All of our services are designed to provide a hassle free door to door Glasgow Airport transfer service for our customers. This allows us to provide our customers with a top quality stress free service. We can also provide a range of vehicles to suit many of our customers needs. Our service is 24 hours but pre booking is essential especially at busier periods during the holiday season.
We offer UK wide coverage on all of our Glasgow Airport transfers which, can be booked to or from Glasgow Airport all year round. We also offer our services covering Prestwick and Edinburgh Airports. We cover many of the popular destinations like Edinburgh, Glasgow, Stirling, Fort William and Oban and all at great prices.
Our Glasgow Airport transfer prices are all set prices and can be viewed by clicking this pricing link. If there is a price that is not available on our list please contact us and we will be happy to provide one. The prices on the pricing page are the most popular areas we travel to so not all areas are listed.
Due to our set price structure the price we agree before we collect you is the price you will pay guaranteed. The only time this would increase would be due to unexpected delays with arrivals or if a route is changed at the customers request.
Glasgow Airport Taxi Services We Provide
Some of our services are tailored to each customer needs. Due to this some services need a little explanation, which can be accessed by clicking on the service types. If the service type is not available by clicking through please contact us instead.
RURAL AREA COVERAGE
GOLF TRANSFERS
LOW COST SERVICE TO FIT ALL BUDGETS
CREW TRANSFERS TO AND FROM GLASGOW AIRPORT
SEAPORT TRANSFERS
BUSINESS TRANSFERS
GUIDED/ACCOMPANIED TOURS
LUGGAGE AND BAGGAGE TRANSFERS
MEET AND GREET SERVICE
CHILD CAR SEATS AVAILABLE
UK WIDE PICK UP AND DROP OFF SERVICE
DOCUMENT AND SMALL ITEM DELIVERY SERVICE
PERSONAL & BUSINESS CONTRACTS CONSIDERED
FULLY LICENSED AND INSURED VEHICLES
If you require one of our airport taxi services listed above or wish to enquire about anything else we can help with please use the links below.
E.mail: budgetairporttaxis@outlook.com
WHY NOT TAKE ADVANTAGE OF OUR GREAT DISCOUNT OFFER?
THIS AIRPORT TAXI OFFER IS AVAILABLE ON ALL OUR SERVICES
QUOTE DISCOUNT2022 WHEN YOU CONTACT US
Here at Budget Airport Taxis we can supply Glasgow Airport taxi vehicles that are pet friendly. Some of our vehicles also have free WiFi available on board and can be requested when booking. We can also provide child car seats on any of our taxi and transfer services free of charge.
We have a truly flexible approach towards our customers Glasgow Airport travel requirements and needs. As a result it is always our priority to accommodate anything that our customers require. Providing low cost reliable transfer services for customers on a budget is the main aim of our business.
For added convenience we also take card payments from all the major card providers using SumUp. This allows us to minimise our transaction charges and maintain a low cost service for our customers. It also allows customers to benefit from a fast, efficient and safe way to pay in the vehicle for their journey.
We also easily accept upfront payments or deposit payments via this service too. All we need is a mobile number or an email address where we can send a payment link. This allows customers to conveniently pay online using all major credit and debit cards.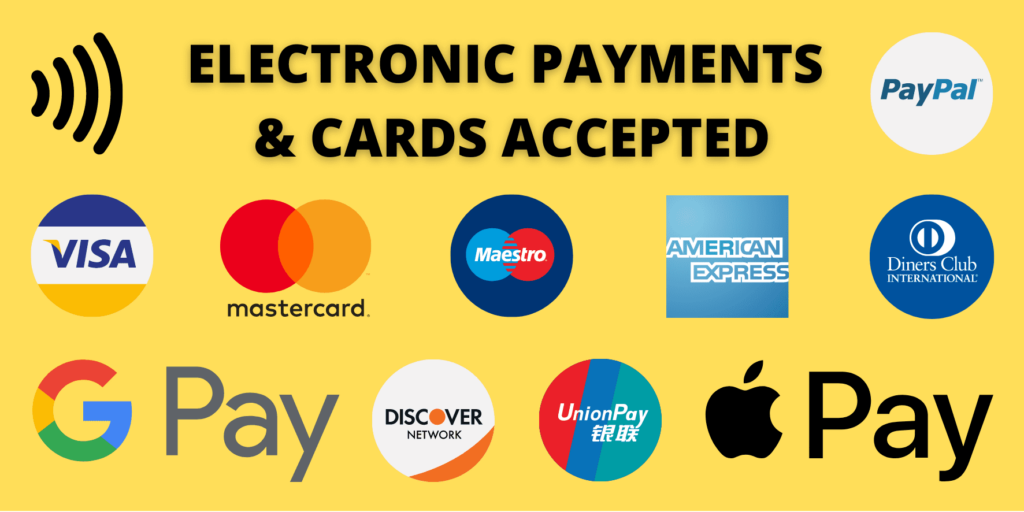 We love to hear customer feedback on our customer service. As such reviews are always welcome on our yell review page our google page or on trustpilot by clicking the links below.
24 Cloncaird
Kilwinning
,
North Ayrshire
KA13 6LT
Monday, Tuesday, Wednesday, Thursday, Friday, Saturday, Sunday
00:00 – 23:59
Glasgow Airport Taxi Services | Budget Airport Taxis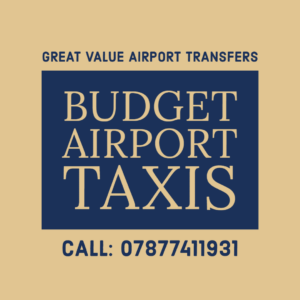 Glasgow Airport Taxi Services available UK Wide. Specialists in providing Glasgow Airport Taxi Transfers to and from all areas 24/7.
Service Type: Airport Transfers
Price: 15.00-500.00
Currency: GBP