---
GLASGOW AIRPORT TAXI SERVICE
BUDGET AIRPORT TAXIS
LOW COST TAXI TO THE AIRPORT
GREAT VALUE TAXI TRANSFERS WITH NO EVENING CHARGES YOU PAY THE SAME PRICE ALL DAY EVERYDAY 24/7
We are a Glasgow Airport taxi company providing great value airport transfers to and from Glasgow Airport. Our airport taxi transfer service is second to none in providing our customers with a reliable taxi service to Glasgow Airport. We specialise in provide our customers with an easy door to door transport solution allowing for a more fuss free trip to the airport.
Please use the links below to view our prices and book our great value transfers online. Our online booking system will also allow customers to view a Glasgow Airport taxi quote and save it for later. We can also be contacted via WhatsApp providing an easy and convenient point of contact for many customers.
***** PRICE INCREASE *****
Due to rising costs we have taken the difficult decision to move forward with a price increase starting on 23rd May 2022 @ 00:00. Our increase will be 10p in the mile and has been done to help maintain our budget priced transfers business model. Our new prices will be shown next week (16th-22nd May) on our updates page prior to going live and can be seen by following this link https://www.budgetairporttaxis.co.uk/updates/. We really do hate to increase prices but under the current circumstances we feel we have no choice. Our new customer discount of 5% and our armed forces discount of 10% will also remain in place.
Thanks for your continued support 
PLEASE CLICK THE LINK BELOW TO BOOK ONLINE. WE ALSO HAVE A SHORT GUIDE BELOW TO HELP GUIDE YOU THROUGH BOOKING WITH US ONLINE.
***** A QUICK GUIDE TO BOOK ONLINE *****
New customers can book via the links below or the link in the websites menu. Existing customers can access our existing customer login portal also from the menu under the "BOOK ONLINE HERE" selection

The booking system has trouble finding "Glasgow Airport" typed by itself. To reduce issues with this please type "Car Park 2 Glasgow Airport" when booking a drop off or collection from the terminal. Car Park 2 is the area where the pick up and drop of zone is located.

If you have issues finding your exact address please type in your postcode to see if you can find it. If you do have issues you can just select the street name and add your house number to the notes section.

The notes section can be used to add in any additional information which, may be useful. Things like flight numbers, directions or special requests.

If booking on our online portal please be sure to fill in all relevant information. A mobile number for text notifications is essential or you cannot book. You can also enter an email address to receive an emailed confirmation.

Once you have entered all your relevant information the system will show you a price for your trip. To proceed with your booking please select cash or credit card before clicking create booking. If you selected credit card you will then be asked for your credit or debit card details to make payment. If you selected cash then your booking has been sent to us and can be paid on the day. Please note however, that if you a booked a trip that is far out from our base area we may contact you for a deposit.

You will then receive a booking confirmation text, a confirmation email (if you entered your address) and a driver assigned notification text message once we assign a driver to your trip.

Please note that if you are not presented with the booking option after the above steps then we may well not have any availability for your trip. Once our booking slots have been filled the system will only present an option for a quotation. This quotation can be saved and you can call instead to see if we can fit you in.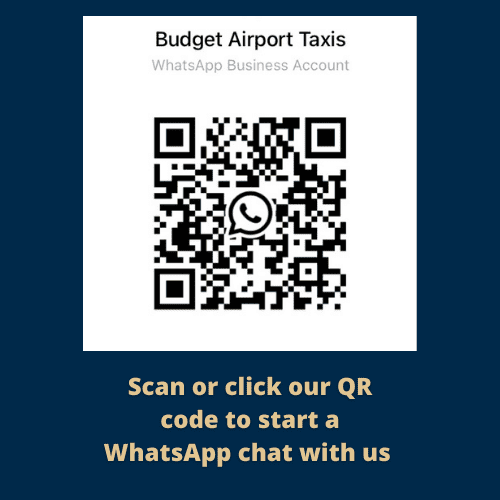 WE ALSO ACCEPT IN VEHICLE CARD PAYMENTS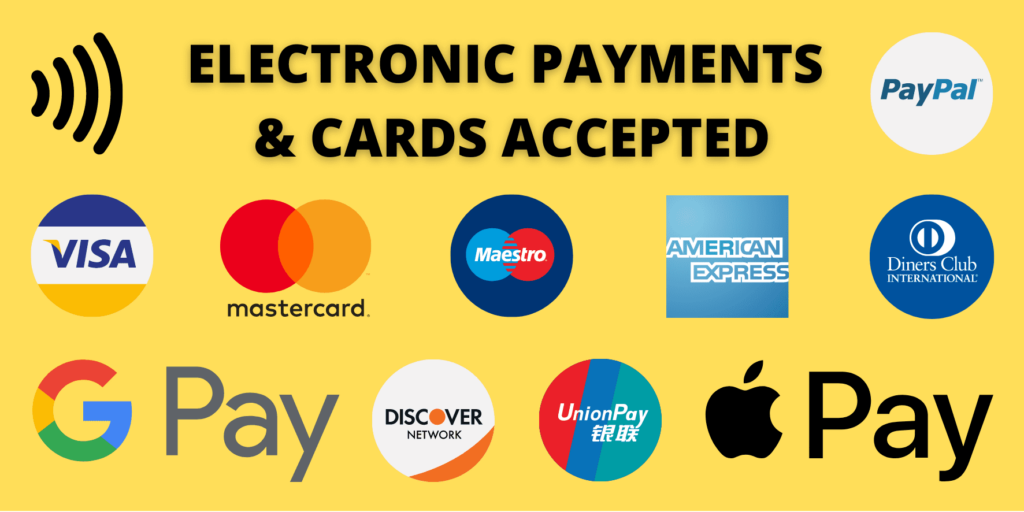 QUICK UPDATES
We are a cheaper, lower cost alternative Glasgow Airport taxi transfer service than the taxi service provided from the front of the airport terminal. We are also licensed under Renfrewshire Council which is the same local authority as the airport taxi service. This means our private hire vehicles are of the same standard and are bound by the same rules and regulations as the Glasgow Airport terminal taxi service.
Our Glasgow Airport transfers are the cheapest airport taxis to/from Glasgow Airport in the west of Scotland. If you find a cheaper taxi to the airport then we will beat it (with the exception of Glasgow city areas). Our reputation in the Glasgow Airport taxi and transfer sector is backed up with great reviews on sites like google, yell and Facebook.
If you wish to enquire about booking a low cost taxi to the airport, please contact us using the links below. For convenience we can be contacted on a wide range of services like WhatsApp, Facebook, calling and texting and by email. If customers require additional information about our Budget Airport Taxis Glasgow Airport transfers please contact us with your enquiry. Questions about our services can be made via the customer enquiry form on our contact page.
Booking our great value service allows customers to avoid the overpriced services supplied through some third-party sites. As a result we offer a price guarantee on our bookings to and from Glasgow Airport. If you book direct with us and it is not cheaper we guarantee to beat the price you were quoted by any competitor. Please also note this offer is valid when travelling by taxi to Glasgow Airport or by a taxi from Glasgow Airport.
We have additional information plus some background on our business and our services in the information below. We can meet the requirements of our customers to and from Glasgow Airport providing transfer services to all areas. If you require a Budget Airport Taxis Glasgow Airport taxi to or from Glasgow Airport. If your require a taxi to the airport please get in touch with your requirements.
Our cheap low cost airport transfer prices to & from Glasgow Airport can be viewed by clicking the price link below. We cover all areas so if you require a price that is not listed, please contact us with your requirements. To submit a Budget Airport Taxis Glasgow Airport transfer booking request please use the booking form or page link below to send your enquiry.
BOOK YOUR AIRPORT TAXI TO & FROM GLASGOW AIRPORT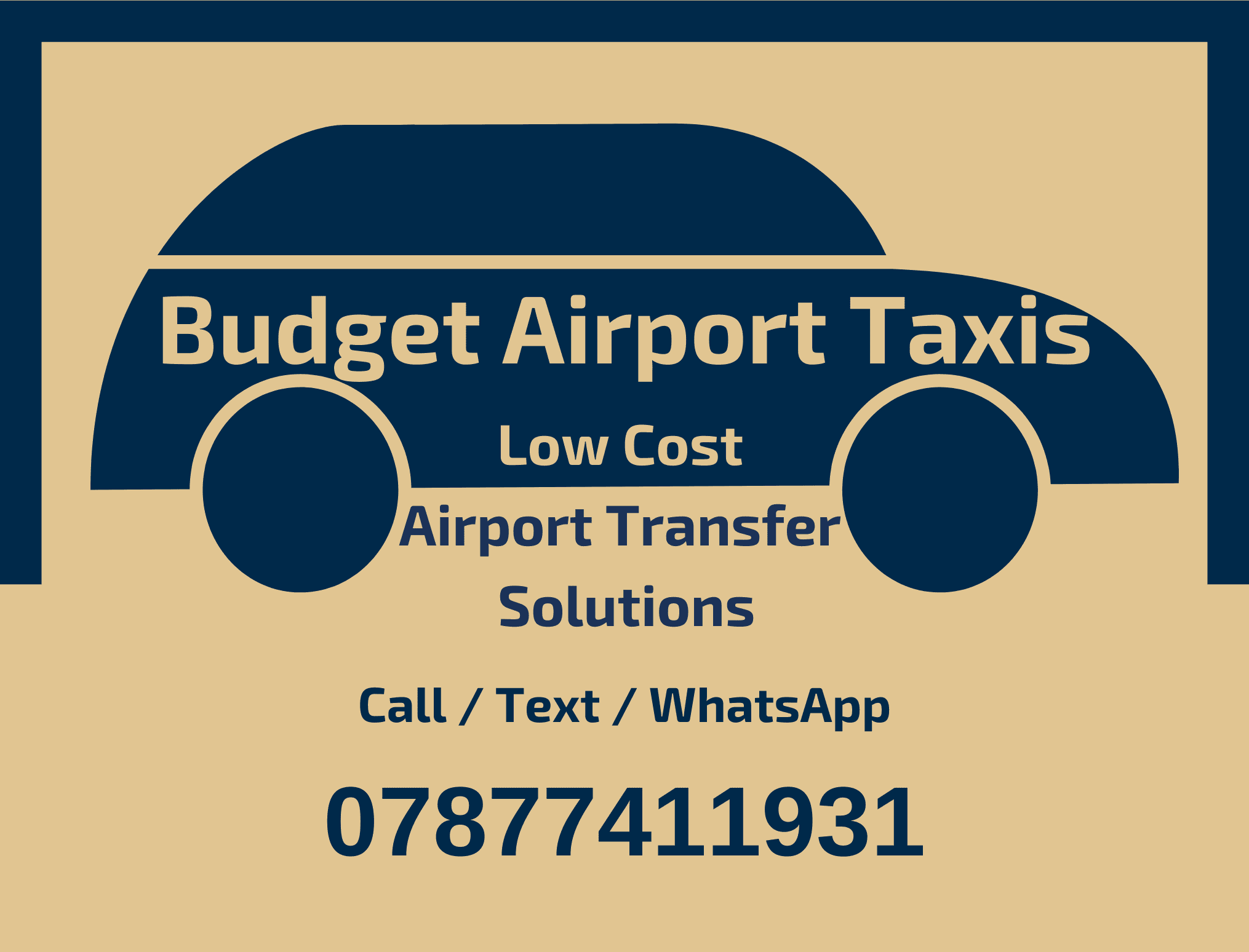 ARE YOU READY TO BOOK?
Once you have viewed our Glasgow Airport taxi transfer prices we can be contact or booked using the links below. Clicking on the link with our phone number below will call us from your smartphone. Alternatively, please click the online booking link below to take you to our new booking page.
Following the successful testing period for our new booking system and apps we have now launched our online booking system, our Android booking app and our iPhone booking app. These can be accessed by clicking the links and downloading from the app stores. We also have a web app for customers to use when they do not want to download the apps.
*****Please note when booking a drop off or collection from the Glasgow Airport terminal you must input the location as "Car Cark 2 Glasgow Airport" in the address field. There is an ongoing issue with location suggestions causing customers to have issues finding the address required for the pick up/drop off area. If you are still having issues please don't worry as we can change this manually on our end. We apologise for this inconvenience.***** 
Please note when you submit a booking online the system will send you a text and/or email depending upon the details you input. If it is a short notice booking you require, please call us on the mobile number above instead to talk directly to us. We can also be contacted via WhatsApp or Facebook using the links above. You can also book via email by clicking on our email link below but a response here may take 2-3 hours.
Our low cost set prices can be booked from as low as £20 and can be viewed by clicking on our prices page. Customers can also use our discount code DISCOUNT2022 to receive a discount on their first booking. The user will then receive a 5% discount on their bookings that can also be used online.
GLASGOW AIRPORT DISCOUNT FOR KEY WORKERS & ARMED FORCES
Here at Budget Airport Taxis we are proud of the work that key workers have done during this difficult period. This is why we are offering unlimited use of our discount to all key workers and armed forces personnel. Normally our discount is reserved for new customers and can only be used once. However if you are a key worker or a member of the armed forces we are offering the discount to you all.
The discount can be claimed an unlimited number of times until further notice but you will need proof of ID to claim it. It can be used for any purpose and entitles the user to 10% off single journey and return journeys.
Click here to view our key worker discount offer
Armed forces personnel discount offer
DISCOUNT2022 OFFER
Our DISCOUNT2022 discount offer is still running as normal and any customer looking to take advantage of this can do so by using the code when they book. If you have any issues using the code or would like to speak to us please fell free to call us on the mobile number above.
WHY CHOOSE BUDGET AIRPORT TAXIS GLASGOW AIRPORT TRANSFER SERVICE?
Our Budget Airport Taxis Glasgow Airport transfers aim is to provide our customers with a cheap Glasgow Airport taxi service while maintaining our high quality and reliable service. We pride ourselves in providing a reliable, cheap and low cost service to suit everyone's budget. We provide cheap airport transfers in the Glasgow and Prestwick airport areas for all kinds of occasions.
We are a small family run airport transfer business operating from Kilwinning, North Ayrshire. This allows us to provide cheap low cost prices for our Glasgow Airport services to everyone. Our service is friendly and reliable with experienced drivers and well-maintained vehicles.
SERVING ALL AREAS
We can provide our low cost taxi service to or from all areas of the UK. We regularly provide Glasgow airport taxi transfers in our local area of Kilwinning. We also operate our service to and from Irvine, Saltcoats, Stevenston and Ardrossan.
We also cover the city centre of Glasgow, Ayr, Kilmarnock, Largs, Maybole, Girvan and all other surrounding areas too. We have a proven track record of providing low cost and reliable transfer services to people in rural areas. Many airport taxi services in rural areas can be quite expensive leading people to feel their options are limited. We have built our reputation on providing low cost reliable transfers to people in all areas.
Our reliable and budget friendly airport taxi service to and from Glasgow Airport has allowed us to become a trusted provider in rural areas. We have taken customers to and from areas like Campbeltown, Kennacraig, Oban, Fort William, Kyle and Inverness. We also have regular customers from these areas for tourists and those who travel for business.
CHEAP AIRPORT TO AIRPORT TRANSFERS
We can also provide low cost airport transfers to and from Glasgow Airport covering all other UK airports. We have regular bookings for Prestwick Airport and Edinburgh Airport. We have also covered transfers at Inverness Airport, Aberdeen Airport, Manchester Airport and Birmingham Airport over the last couple of years.
A small number of prices for our airport to airport transfers are provided on our prices page. If you require a trip from any airport not listed, please feel free to send us a price request.
USEFUL INFORMATION ABOUT US
Our Budget Airport Taxis Glasgow Airport taxi transfer vehicles are pet friendly. Some of our vehicles also have free WiFi available on board and can be requested when booking. We can also provide child car seats on any of our services free of charge.
We have a truly flexible approach towards our customers Glasgow Airport travel requirements and needs. As a result, it is always our priority to accommodate anything that our customers require. Providing low cost reliable transfer services for customers on a budget is the main aim of our business.
For added convenience we also take card payments from all the major card providers using SumUp. This allows us to minimise our transaction charges and maintain a low cost service for our customers. It also allows customers to benefit from a fast, efficient and safe way to pay in the vehicle for their journey.
We also easily accept upfront payments or deposit payments via this service too. All we need is a mobile number or an email address where we can send a payment link. This allows customers to conveniently pay online using all major credit and debit cards.
BUDGET AIRPORT TAXIS ONLINE REVIEWS
We love customer feedback on our Glasgow Airport transfers. Customer feedback on our low cost taxi service allows us to continue improving our service. It also helps potential customers to make a decision when considering our Glasgow airport transport services.
The three links below will allow potential customers an easy way to view reviews on our service. A link for google, one for trustpilot and one for Yell have been provided below. Please be aware the google link works best on desktop. To use the google link on mobiles please scroll down and tap the reviews tab on our Google business listing.
All reviews are greatly received.
Updated 05/05/2022
Budget Airport Taxis | Airport Transfers | Glasgow Airport
Budget Airport Taxis provides a low cost Glasgow Airport taxi service. Our reliable taxi service to and from Glasgow Airport is available 24/7
Service Type: Glasgow Airport Taxi
Price: 15.00-500.00
Currency: GBP